About The Show
Calgary Boat and Outdoors Show will be back in 2023!
JOIN US FOR THE NEXT EDITION OF SOUTHERN ALBERTA'S LARGEST CELEBRATION OF OUTDOOR ADVENTURE!
This annual three-day event offers a prime opportunity to connect with fishers, boaters, hunters, and outdoor adventurers. The Calgary Boat and Outdoors Show is trusted in the market with over four decades of success and brand recognition - you won't find a better chance to meet with a captive audience of fishing, boating, hunting and outdoors enthusiasts.
Surveys show that 75% of show visitors make a purchase at the Calgary Boat and Outdoors Show. Year after year, exhibitors report their customers are out in full force, as the show transforms the entire BMO Center into a one-stop marketplace.
Invest in the event that consumers trust! This event has a strong following with thousands of repeat customers, along with a history of attracting new visitors and making the outdoors approachable for newcomers. From fly fishing to power sports and everything in between, we bring together the content that attendees are looking for to start their season.  You don't want to miss this!
For the most up-to-date information, visit www.calgaryboatandoutdoorshow.ca or follow the show on Facebook or Instagram.
Exhibit in the Show
The Calgary Boat & Sportsmen Show has been the go-to event for outdoor enthusiasts for over a decade! Make an impression on thousands of eager customers looking for new products at the 2023 Toronto Sportsmen's Show!
If your target consumers are outdoor or boating enthusiasts, join us for this exciting event.
Visit the Show
There's no better place to get excited for your next outdoor adventure! With an expanded selection of products from fishing and hunting to boating, powersports and more – we really have something for everyone.
Date, Time & Location
Friday, February 10
10am – 9pm
Saturday, February 11
10am – 7pm
Sunday, February 12
10am – 5pm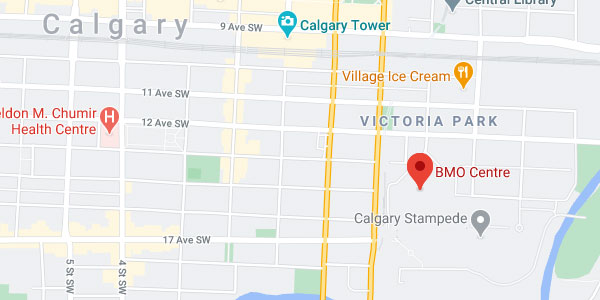 BMO Stampede Park
20 Roundup Way SE
Calgary, AB
T2G 2W1
1.800.661.1260
Calgary Boat and Outdoors Show Returns With 2023 Edition