About The Show
Get outfitted for the great outdoors at the Calgary Boat & Outdoor Show. This is the place to get excited, inspired, and make deals on everything you need. You can look forward to seeing the latest products in the following categories and more! With over 150 exhibitors all under one roof attendees can shop, learn, and be entertained. 
Fishing:  A classic portion of the Calgary show. The presentations, products, and special features you know & love will be back for 2023!
Hunting: Right on target! Gear, firearms, archery equipment, taxidermy, guiding and outfitters – plus all the accessories to make your hunting season run smoothly.
Boating: The Water is Waiting! The Calgary Boat & Outdoor show is a premiere selling venue for Alberta's recreational boating industry. We bring together a variety of brands from across Alberta under one roof, for everyone who's excited to get on the water.
Camping: Whether you're a first-time camper or seasoned RV'er, get face to face with the latest gear and units from a variety of brands.
Fly Fishing: The Calgary Boat and Outdoors Show already has the key audience for this demographic, and the show is placed in the middle of some of the most sought-after fly-fishing waterways in the entire world! 
Cabin and Cottage Lifestyle: Everything related to your home away from home!  All the products to make life at the cabin on the lake complete. 
NEW! Digital Marketplace: This year we will offer a way to continue to connect with exhibitors following the event. Need to follow up? Need a quote? You can connect with them directly on our Digital Marketplace that goes online following the live event for 2 weeks. Continue to connect and support local online. 
ADMISSION
Admission information will be available shortly. Please check back to this page regularly for updates.
DATE, TIME & LOCATION
Friday, February 10
10:00am - 9:00pm
Saturday, February 11
10:00am - 7:00pm
Sunday, February 12
10:00am – 5:00pm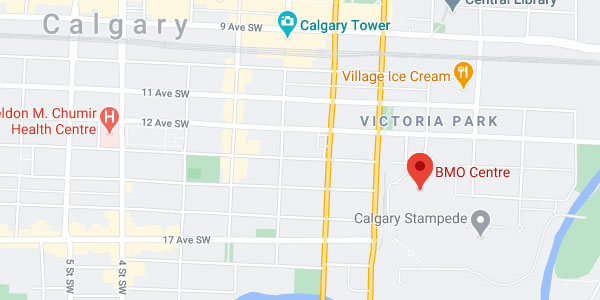 BMO Stampede Park
20 Roundup Way SE
Calgary, AB
T2G 2W1
1.800.661.1260